Police standoff at Fredrick Point North
Just after 7 p.m. Thursday, Petersburg Police responded to a report of a suicidal individual armed with an assault weapon on Frederick Point North.
Petersburg officers and dispatchers made contact with Jace Cunningham, 30, by cell phone.
"We get these types of calls all the time," Petersburg Police Chief Jim Agner said. "It was just a little more stressful this time."
According to Agner these situations usually end with the individual receiving the help they need from mental health professionals and the information goes no further.
"This time the person was threatening to kill people," Agner stated. "We had mental health talk to him on the phone, but this was a much different situation."
Agner explained that the officers did not wish to be confrontational with Cunningham and they created a roadblock at about three mile Frederick Point in order to contain him and make sure he did not hurt anyone.
"We had our cars in the road and he came to us," Agner said. "I saw headlights coming toward us and thought he would run through our cars."
Agner, four other officers and two mental health officials were on the scene hoping to work with Cunningham.
"He began shooting at us as he backed away," Agner stated. "Sometimes the shots were as close as 10 feet away."
According to Agner, as Cunningham backed away he drove into a ditch and could not get out.
"At that point we were in an armed stand-off with this man that lasted over an hour," Agner said. "He made several threats toward us, but finally surrendered to officers and was arrested."
Cunningham faces charges for seven counts of third degree felony assault on a police officer; one count of driving under the influence; one count of refusal to submit to a chemical test; one count of driving while license is suspended, cancelled or revoked; two counts of fifth degree criminal mischief and one count of misconduct involving a weapon.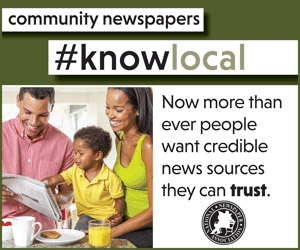 Cunningham will face a preliminary hearing on these charges Oct. 15 with a bail review hearing set for Oct. 12.