Consulting firm outlines plan to fill police chief position
Representatives Richard and Irina Fursman of the consulting firm, Brimeyer Fursman Company, attended the regular meeting of the Petersburg Borough Assembly Tuesday evening to update the assembly members of their plan to fill the position of retiring Petersburg Police Chief, Jim Agner.
"We would like to explain how this process will work," Fursman stated. "This is a citizens' process and through insights we have gleaned throughout the community speaks deeply of a place that really cares about its police department."
Fursman spoke with business owners, community leaders, educators, medical personnel and residents from all walks of life and understands that the position of police chief must be collaborative.
"We will have to find someone who will interact with the community and not just sit behind a desk," Fursman stated. "This candidate will have to get to know the DNA of the community and find out what makes Petersburg the place that it is."
Fursman explained that they are obviously looking for someone who is experienced in police work, someone who knows how to coach young officers and bring them up in their skill level and be concerned about not only how they approach the law but how they approach the community.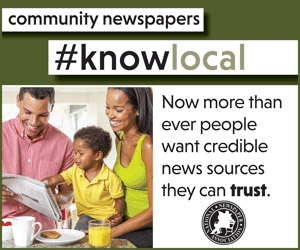 "We will be looking for the right personality, someone who will work with the network of organizations available in the community," Fursman stated. "All of these interconnections are vital to the health of the community and the police department."
Fursman further stated that the community seems to have a lot of common sense and the chief of police will need to have that as well to be a cohesive part of Petersburg and its residents.
"We have already begun putting together a profile of the community that will be about four pages that tells who Petersburg is through the eyes of a third party observer," Fursman stated. "This will also include what the position entails and that will be used as a recruiting tool."
This profile will be sent out over the Brimeyer Fursman Company website, the Petersburg Borough website and hundreds of individuals and organizations that represent police and law enforcement agencies throughout Alaska, the northern part of the country and the lower 48. It will also reach almost every police department in the United States.
"I'm not expecting a tremendous amount of people from Florida," Fursman teased. "But what is interesting about this process is that people from this area who have ventured far and wide who will see this as an opportunity to return to their home."
Fursman also explained that there are many midwesterners who have always dreamed of coming here and this is an opportunity for them to do that as well as a great opportunity for Alaska natives as well.
"We will spend about five weeks recruiting," he stated. "After that we can evaluate the resumes and cover letters and see why they want this position and from these we will narrow it down to the top 15 to 20 candidates."
Fursman will personally interview these candidates and develop a report for Borough Manager Steve Giesbrecht on the top 10 to 15 candidates.
"At this point the manager and I will go through and find the three to five most promising candidates," Fursman stated. "These candidates will be brought to the community for the interview process."
He also suggested that the spouses or significant other of the candidate be invited to the community in this process.
"I have found in many cases that the spouses or significant others have caused a candidate to not take a position," Fursman stated. "This is a very important part of the process and gives Petersburg a chance to show off your personality and hospitality."
He explained that Petersburg is a close knit community and it will go a long way to showing candidates what type of place in which they will be living and working.
At this time, interviews are scheduled to take place around April 27 and he suggested a couple of days before and after for the candidates to get to know the community up close.