Swan Lake roof bid awarded by SEAPA board
In a special meeting on July 7, board members of the Southeast Alaska Power Agency (SEAPA) met to discuss two items.
The board voted to award a bid not to exceed $396,080 for the Swan Lake Powerhouse Roof Membrane Project to the Sitka-based company CBC Construction. The company was one of four that submitted bids, which ranged from $336,569 to $566,258.
Petersburg Power and Light Superintendent Joe Nelson was the sole dissenting vote. He said he had reservations about the large spread of bid amounts and the design of the roof.
"I think we should probably take a hard look at the specs and take another run at it," Nelson said. "But I also think it's probably a mistake to spend $400,000 or so for a flat roof in the rainforest."
He suggested looking into a pitched roof design, but SEAPA CEO Trey Acteson said the flat roof is part of the original design of the building and common for power plants.
"It's very common on power plants because you'll have other apparatus up on top of the roof—satellite systems, communications," he said.
The board unanimously authorized an increase of $143,575 for contractor Basler Electric for the Swan Lake Generator Exciter Replacement project.
In a memo to the board, SEAPA CEO Trey Acteson said that the increase is a result of a Basler's original quote being "misinterpreted." The board originally approved the contract with Basler, the apparent low bidder, for the work at their June 10 board meeting for an amount not to exceed $283,558.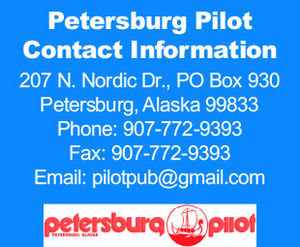 "Although there is an increased cost due to misinterpretation of the original quote, purchasing directly from Basler Electric will still assure the most equitable pricing and best design practices," Acteson said.
At the meeting Acteson said that the incident revealed a flaw in Basler's quoting process which they will change in future quotes.
The SEAPA board will hold their next regular meeting in Petersburg on Monday, Sept. 14, and Tuesday, Sept. 15, in the Borough Assembly Chambers. The meeting is open to the
public.