Tracking down illegal moose meat distribution
There are many positive and negative aspects to hunting moose in Petersburg, and one of the most notable negatives is dealing with the strict antler restrictions imposed on hunters. At times, it seems like hunters afield are literally rolling the dice when they pull the trigger. If the moose is legal, there is celebration, but if the animal is illegal it leads to a $300 fine. Thirteen moose were killed in the region this season that failed to meet the antler restrictions, and their meat was distributed to charity organizations and those in need.
Alaska State Trooper Cody Litster passed up on shooting a moose the last day of season because he was not 100 percent sure it was legal. The bull was only 150 yards away, and Litster checked and checked, even turning his scope to maximum power.
"It was probably legal, but when in doubt–don't," he says. "I was thinking about all the moose I seized this year and I couldn't be sure."
Recipients of illegally killed bulls went to organizations including senior centers in Petersburg and Wrangell, the local high school lunch program and the Petersburg Indian Association and Native tribes in Kake and Wrangell also received a moose. Smaller moose yield 150 pounds around of meat, and the bigger moose that fail to make the antler restrictions are typically around 350 pounds of meat, according to Litster.
It is the responsibility of Litster to work together with Alaska Department of Fish and Game (ADFG) to handle illegal moose kills, but the brunt of the responsibility lies with ADFG in order to free up Litster, the only local Trooper. In order to accomplish organized distribution of the moose meat a charity list is kept by Litster, ADFG and the Petersburg Police Department. The list is not specifically for moose meat distribution, it also includes deer hit on the highway or any confiscated fish but the intent of the list is clear: make sure the meat is not wasted.
"We try to the largest extent possible to hand moose over wholesale to the major organizations in town, the Salvation Army, the churches, PIA," Litster says, "people with big groups or big foundations where they can handle the moose from sometimes skinning it, to breaking it down and distributing it to their membership or parishioners. We think that's the best way to do it."
There are also multiple requests throughout the year to have moose meat for Native cultural dinners and events. This year, Litster received a request from residents of Kake to harvest a moose in addition to the season limits for a traditional dinner. Instead of allowing them to kill an extra moose in the area the community was asked to wait and the first illegal moose taken on Kupreanof Island was given to them for the dinner, he says.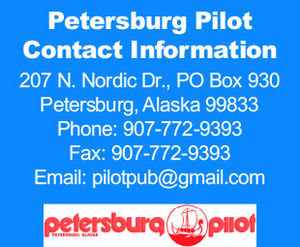 Litster acknowledges that not all the meat goes to large groups, and some goes to what he refers to as "pet charities." These are usually older gentlemen that have become accustomed to filling their freezer with wild game by getting out and hunting, but no longer have the ability to because of age and physical restrictions. Included in this group are individuals who are disabled or low income families, but the priority is always to take care of the meat and make sure it does not go to waste.
All people have to do to be added to the charity list is call the Police Department, ADFG or Trooper Litster and ask. However, the list is longer than some local residents might think, according to Rich Lowell, area wildlife biologist for ADFG. It's a long list, with probably 80 names of people who want and expect moose meat, Lowell says.
"We have a call back list. You call this person, they don't answer, you call this person, they don't answer, you call this person," he says. "And then you keep going down the list until you get a hold of someone and can get rid of the meat."
This year, the 13 illegal moose were scattered between Petersburg, Wrangell, Kake and Prince of Wales Island. ADFG has no way of refrigerating the meat so when they get a moose in they have to get rid of it quickly. In the past, there has been talk and proposals by organizations to take over distribution of the charity list, and take the task away from ADFG. However, debate about any system or organization handling the distribution seems inherent, and moose season might just always be a lightning rod for controversy. According to Lowell, moose season is more often than not intense because the meat is so coveted, and almost all distribution choices can be questioned by someone.
"I am just trying to do the right thing here, and get it taken care of," he says. "It's not as gratifying as it should be."