Lady Vikings win state
Klas Stolpe / Submitted Photo
The Petersburg High School girls basketball team are the 2015-16 2A Alaska State Champions. A 3-0 record in last weekend's tournament with wins over Dillingham, Nenana, and Bristol Bay clinched the Lady Vikings' first state title in program history. The 43-25, 50-39, and 43-34 victories capped off a 26-1 season for PHS.
Championship Game
In Saturday's championship with the Bristol Bay Angels at Anchorage's Alaska Airlines Center, the Lady Vikings jumped out to a 14-11 first quarter lead, with senior Ruby Brock hitting two three-pointers. Bristol Bay hung around in the second quarter, and PHS took a 24-19 lead into halftime. Senior Kylie Wallace had 8 points in the first half.
That was when the Lady Vikings went cold, scoring just two points in the third quarter, but their stout defense was able to hold the Angels to seven. 2A Coach of the Year, Dino Brock says this was a huge swing, because instead of a tie game, the Vikings could have been trailing with one quarter to play. "Our identity this season has been the ability to lock opponents down playing half court man-to-man defense," Brock said. "We were getting good looks, we just missed some layups and easy shots we would normally make."
Headed to the fourth, the game was up for grabs, tied 26-26. With her team needing a boost, junior Chandler Strickland hit two jumpers and Wallace scored 6, as PHS outscored the Angels 18-7 en route to the 43-34 victory. Wallace shot 12-14 at the line to finish with a game-high 16 points. Brock had 9 points, junior Emma Chase had 8 points and 9 rebounds, while senior Adanna Kvernvik chipped in with 8 rebounds.
Following the victory, Ruby Brock put the moment into words, "This was a surreal feeling, something I will never forget... Playing on this team was a once in a lifetime experience."
How They Got There
In Thursday's opening round matchup with Dillingham, team defense was the difference as PHS held their opponent to single digits in each quarter and jumped out to an early 13-5 lead. Wallace got in foul trouble early, but sophomore Courtney Fredricksen was huge off the bench, finishing with a team-high 10 points. Chase had 9 points, while the seniors were held relatively in check; both Brock and Wallace finished with 6 points.
Following the tournament, Brock acknowledged her teammates stepping up, "Our team motto all season was, 'There is no limit to what can be accomplished when no one cares who gets the credit'... Everyone was willing to work hard every day because each person had a part in our team's ability to be successful."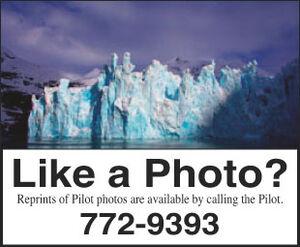 Nenana came out hot in Friday's semifinal matchup, leading 15-11 after one quarter, but again, the Vikings' defense was too much, as the game was put away in the second and third quarters with team scoring of 15-7 and 17-7. PHS won 50-39 while forcing 14 Nenana turnovers; Wallace finished with 23 points and 7 rebounds, Brock had 11 points, and Kvernvik had 10 points and 7 rebounds.
Community Support
In addition to many local fans being in Anchorage to show support, the Lady Vikings were met at Sunday afternoon's jet by friends, family, and the much-anticipated fire truck noise parade through town, put on by the Petersburg Volunteer Fire Department.
Wallace acknowledged the community's support, saying a major reason they even made it to state was because of the town's undying assistance.
"Without them we wouldn't have been able to go to our tournaments, or afford to go to team camp - and that's how we got better - by playing out of season and in big tournaments against better competition," said Wallace.
Both Brock coaches acknowledge the community for all the support they give the players on and off the court, as well as all prior coaches who helped in their development.
Wallace was named the 2A State Player of the Year prior to the tournament, and Brock was named to the All-State second team, while both were named to the State All-Tournament team following the games. Courtney Fredricksen and Sydney Guthrie were named by Coach Brock for the Good Sport Award.
Fresh off his first state title, Coach Dino Brock said, "It's a pretty cool feeling... For all the amount of time this group has put in - for the players and the parents, and the school, it's just a great reward."
Klas Stolpe / Submitted Photo