Obituary, Samuel Hudson Cornthwaite, 26
Samuel Hudson Cornthwaite passed away suddenly after falling ill to acute pancreatitis on September 6th, in a Beijing China hospital, with his sister Hannah by his side. Sam grew up in Petersburg, Alaska and in 2001 he made the move with his parents to Montana, attending Petersburg Elementary school and then Shields Valley Schools where he graduated in 2008. As you look back on his short 26 yrs of life, he always had an interest in people and fishing. At a very young age he was known be able to keep conversations going with kids younger or way older than him.
Whenever he disappeared in a store you could always find him in the fishing tackle aisle, talking with someone about the boats in the Harbor or what hutchie or lure to use when fishing. Sam loved the outdoors and all the adventures it had to offer. Though he did enjoy being on swim team, wrestling and football, his love was fishing and he would rather be close to the water.
He accepted Jesus into his heart at age 4 and loved watching Christian programs and was known to stand in front of his friends and preach.
He would reveal in High School he was business minded and a resourceful thinker. He was mentored by Tom Morgan formerly of Winston Fly Rods and started a successful fly rod building business, Shields River Rods at the age of 15. Sam made rods to sell, but also donated alot of them to charities and fundraisers. He spent several years teaching youth casting, fly rod building and fly-tying for the Fly Fishing Federation Conclave and for the Sons of Norway Heritage and cultural camp each year.
He was an active member of the Shields Valley FFA and a 2008-09 State Officer. Sam would travel across Montana and the US by himself or with best friend Chase, to hold workshops and give motivational speeches to groups such as the FFA, BPA, city of Billings, and Rocky Mountain College. His Business Parallel 49 Strategies was developed from that calling to help others. Sam also added graphic design and website building into that business.
At Rocky Mountain College and MSU he studied agriculture and then non- profit work. He helped St. Vincents Healthcare to develop the fundraising campaign for the HELP Flight MedEvac program. During his term as an FFA officer he went with a group on an agricultural tour to China,where his interest in China was sparked. Over the next several years he would go back and forth to China to teach English/ Sunday school in remote villages, working in orphanages and foster homes.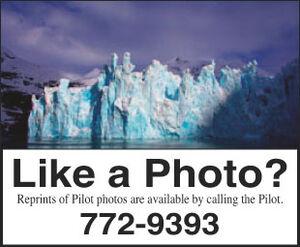 Richard Elmore and Sam met working as counselors at Clydehurst Christian Camp one summer, and both had an interest in China and its people. Fundraising began with the development of Goodworks. Goodworks began as a mission to "Invest in the Invisible". The goal was to provide vocational training, education, housing and employment to the marginalized – orphans who were timed out, those with special needs and other at risk teens and ethnic minorities to equip them for success. Richard went on to other things but Sam persevered alone with the vision and moved to China just over a year ago to get everything in motion. As time passed Goodworks became an established and sustainable organization that supports farmers and communities, fulfilling the mission and vision the founders had in mind. In that short period of time, many lives were changed, not only those in the Beijing Ex Pat business and food and beverage world, everyday people he would meet, those in organizations he partnered with in making Goodworks China a reality.
His legacy will continue to change lives and bless many. He took his love for people and fishing and was a modern day fisher of men.
Sam is survived by his parents Otto and Debbie of Wilsall, his sister Hannah of Beijing, China and numerous aunts, uncles, nieces and nephews.
There will be a Celebration of Life held at Hope Lutheran Church in Bozeman, Montana on Friday the 7th of October , at 7pm. Sam was a member of Hope, taught confirmation classes and was a youth leader there.
Saturday the 8th of October at 11am a Celebration of Life will be held at the Wilsall Community Church in Wilsall.
In lieu of flowers, the family asks donations be made to Goodworks or in Sams name donate to one of his partner organizations that he was a board member of Bozemans, Million Girl Army or Jasper House Haiti.