UPDATE: USCG suspends search for overdue aircraft
The United States Coast Guard suspended its 63-hour search Thursday evening for an overdue Guardian King Air 200 medical life flight near Kake.
On board were pilot Patrick Coyle, 63, flight nurse Stacie Rae Morse, 30, and flight paramedic Margaret Langston Allen, 43.
"Suspending a search for any reason is one of the most difficult decisions we have to make," said Capt. Stephen White, Sector Juneau commander in a USCG press release. "This was an extensive search effort in some very challenging conditions. We are thankful for the assistance from the search and rescue teams, Alaska State Troopers, Army Air National Guard and good Samaritans."
Debris from a plane was located in the water approximately 22 miles west of Kake on Wednesday afternoon, but both the USCG and Guardian Flight couldn't confirm the debris was from the overdue aircraft. Since then, both the USCG and Guardian Flight have stated in prepared releases that the debris appears to be from the Guardian Flight aircraft. No other debris has been located.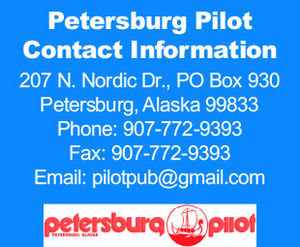 "While the formal search and rescue effort has been discontinued and we recognize the gravity of the situation, we will continue efforts to recover our friends in order to hopefully reunite them with their beloved families," said Randy Lyman with Guardian Flight in a prepared statement.
The aircraft departed out of Anchorage Tuesday afternoon and was expected in Kake at 6:19 P.M. to pick up a patient. Jim Gregory, a spokesman with Guardian Flight, declined to give further information about the patient, including how the patient was ultimately cared for, because Health Insurance Portability and Accountability Act regulations prevents him from disclosing information that would lead to the identify of the individual.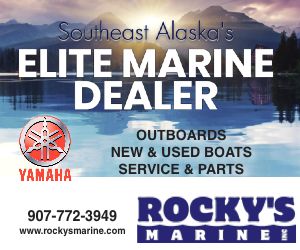 The crew of the Coast Guard Cutter Anacapa, home ported in Petersburg, an Air Station Sitka MH-60 Jayhawk crew, the Coast Guard Cutter Bailey Barco and an Alaska Army National Guard UH-60 rescue helicopter were involved with the search of the aircraft. Petersburg Search and Rescue also sent six of its members onboard a harbor security boat Wednesday morning at 9 A.M. to assist with the search, according to Petersburg Fire Department assistant fire chief Dave Berg.
Photo courtesy of Dave Berg
Alaska State Troopers, Kake Search and Rescue, Wrangell Search and Rescue, Alaska Marine Highway ferries, Anchorage Air Route Traffic Control Center and good Samaritans all contributed to the search effort.