OBITUARY: Willi Herff, 77
Willi Herff passed away very peacefully on October 24, 2019, at the Petersburg Medical Center. He had diabetes and vascular issues for many years and it all gradually caught up with him.
He was born August 10, 1942 in Aachen, Germany during World War II. For safety, his father moved his mother and baby Willi to Poland, and then later after the war, he and his mother lived for years in Fliegenberg, Germany, on the River Elbe. It was a farming community and he flourished living and working on the farm. He remembered many good lessons from that early life. His father died in World War II and was never found, so his mother and he moved to Aachen, Germany when Willi was about 12.
Life was a struggle after the war, and so to make sure he would always make money, he went to waiter school to learn how to be a waiter for 3 ½ years when he was about 15. He worked 6 days a week in the restaurant where he trained, and had 1 day a week theoretical training----no days off. Out of 40, he graduated top of his class, and was hired to work in Switzerland, first as a comi-waiter (helper to a waiter), and soon to become a full fledged waiter. He worked in Zurich, St. Moritz, and Pontrosina.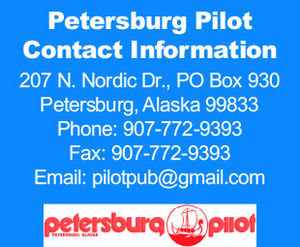 During his time in and out of Switzerland, he joined the German army (had to) and was in for 3 years. And after working in Switzerland for awhile, he moved to Bermuda, where he worked as a waiter for the Mid Ocean Golf Club in Tucker's Town. This is where he met Linda, who later became his wife. After 4 years in Bermuda, they moved first to Germany, then to the U.S., and wound up in Petersburg.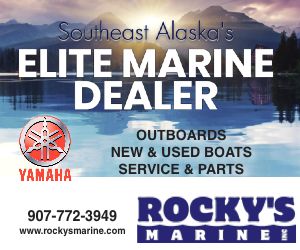 He was hired first by Sig Mathisen for halibut fishing, then later by Audie Mathisen, and later other boats. He loved fishing, and in the winters cooked at Sandy's Restaurant and bartended at the Harbor Bar. And because he was a good cook, he wound up working for Southcoast Forest Products, first as a cook, then a truck driver and heavy equipment operator. He also worked on the Fish and Game boat, the "Stellar", cooking and often stream walking and doing surveys. As a result of understanding camp life and all it entails, he got hired by Harrison Western to run the camp when the new Tyee power line was put in, and then was sent up to Cantwell, Alaska to do the same thing when that camp was formed.
His final occupation was 21 seasons at Waterfall Resort, on Sumez Island, as General Manager, living at the resort in the summers and in Ketchikan during the winters. When he retired, he bought a boat and went trolling - loving every minute of it.
He had a good and happy life, having lived in many places under variable circumstances. He loved his 2 boats, loved to play golf, loved his friends, pets, and a good laugh. But most of all he loved his wife, Linda and his son, Mischa, who he was very proud of.
Graveside services at the cemetery are Sat., Nov. 9 at 12:00 noon. A Celebration of Life reception will follow at 12:30 PM at the Sons of Norway Hall in Petersburg.
In lieu of flowers please donate to either the Petersburg EMS, P.O. Box 75, Petersburg, AK 99833 or the
Petersburg
Humane Association, P.O. Box 1417, Petersburg, AK 99833.