Obituary: Lawrence E. (Lonny) Heiner August 24, 1938 - November 14, 2019
Former Petersburg resident Lawrence E. (Lonny) Heiner was born on 24 August 1938 in Grand Junction, Colorado, to Larry and Lola Heiner, and died on 14 November 2019 at home in Anacortes, Washington.
When he was a year old, he and his parents, along with his paternal grandmother and an aunt and uncle, moved to Skagit County, Washington, to join a number of Heiner family members who lived in the area. His immediate family moved to Southeast Alaska when Lonny was 12.
Lonny graduated as salutatorian from Petersburg (Alaska) High School in 1956. He and his fellow graduates maintained life-long friendships and in July 2019, celebrated their 63rd reunion at the Heiners' home in Anacortes.
Lonny graduated from the University of Alaska in Fairbanks in 1961 with a degree in mining engineering. After two years of serving with the Army Air Command at a Nike Battery site in Milwaukee, Wisconsin, he returned to the university and earned a masters in mineral preparation engineering in 1966. In 1990 the University of Alaska awarded Lonny an honorary Doctor of Science degree.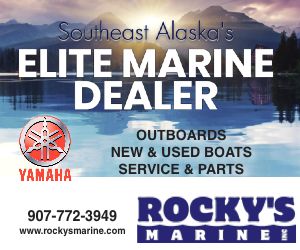 He met his future wife, Virginia E. (Bunny) Doyle at the university in March of 1959 and they were married on 29 August 1959 in Bunny's hometown of Nome, Alaska.
The summer of 1970, Lonny and several friends started a mineral exploration company, Resource Associates of Alaska, with the company headquarters in Fairbanks. Over the years their business expanded, with additional offices in Anchorage and Ketchikan, Alaska, and a summer exploration field crew of up to 200 geologists with support staff. The company did mineral exploration all over the State of Alaska. One of the things Lonny was always most proud of was that he was able to promote women to major positions not only in the field but also in the main office. For example, one of the first, if not the very first, female geologic field crew chiefs in Alaska worked for Resource Associates.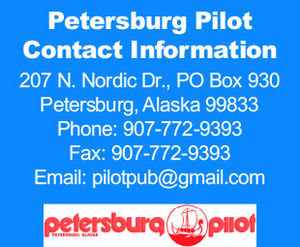 In 1981, PacifiCorp of Portland, Oregon, bought Resource Associates, keeping Lonny on as president of the new business, which kept its headquarters in Fairbanks. Contracts in a number of different states, and in Canada, England, Turkey, and Spain followed, which involved frequent travel. Lonny was not alone in this long-distance travel, as many of the employees also were involved. In 1987, the business's five branch offices were consolidated in a single office in Vancouver, Washington.
After Lonny's retirement in 1994, the couple moved to the Skagit Valley, living in LaConner, Washington, for 11 years, before moving to Anacortes in 2005. During these years, Lonny, always a fighter, successfully recovered from five cancers. After his recovery from his first cancer in 2002, he began taking cooking classes at a local cooking school, and wound up taking more than 100 classes, resulting in many new friends. Cooking became a passion for Lonny, who took over being the main household cook; he enthusiastically took up artisan bread-making the last two years of his life.
Lonny's other hobbies not only included hosting numerous dinners for family and friends throughout his adult life (he especially delighted in Thanksgiving dinners), but also flying (he earned his twin-engine license), woodworking, and boating. He was an accomplished photographer.
Lonny was predeceased by his parents, his parents-in-law (Al and Betty Doyle of Nome), his younger son Larry (2015), and three brothers-in-law, Grant Doyle (2005), Al Cottle (2011) and John Doyle (August 2019).
He is survived by his wife Bunny of 60 years. He is also survived by his older son, Tim (Danielle) Heiner and their two children, Trevor and Caley; and by Larry's daughter Jennifer (Jeremy) Spidle and their two children, Jay and James; and by Larry's son Joseph, and their mother, Robyn (Mike) Botsford, all of whom live in Washington State.
He also is survived by his two brothers, David (LaVern) Heiner of Vancouver and Norman (Hazel) Heiner of Bullhead City, Arizona, and his two sisters, Luanne Cottle of Camas, Washington, and Cheryl (Steve) Day of Washougal, Washington, and four nieces and a number of Heiner cousins
Other survivors include his brothers- and sisters-in-law, all of whom were born in Nome: Carole (Larry) Parrish, Linda (Jim) Conley, and Cathleen Doyle (Jeff Rossi), all of Fairbanks; Doug (Claudia) Doyle of Council, Alaska, and Brookings, Oregon; Sharon Wheat of Tacoma, Washington; and John's wife Sara Doyle of Gustavus, Alaska, plus11 nieces and nephews on the Doyle side of the family, and by many dear friends.
The family is planning a Celebration of Life party for Lonny sometime in the New Year.