Community moves to red risk level for COVID-19
The Emergency Operations Center has increased the local risk of COVID-19 spread to red, following 13 new active cases identified in the last four days, according to a joint press release from Petersburg Borough and Petersburg Medical Center.
The EOC is currently reporting 16 active cases in the community. Of the current active cases, 11 are considered to be community spread, according to the press release. Those infected with COVID-19 are both symptomatic and asymptomatic, and two infected individuals are currently hospitalized at PMC, according to the press release. The EOC does not yet know the full impact of the outbreak yet.
Under a red, or high, community risk level, the EOC asks that the community strictly follow the local face masking mandate, as well as other COVID-19 mitigation strategies, such as social distancing and hand washing. The EOC also recommends essential businesses, non-essential businesses and municipal government buildings to close to walk-in traffic while the community is at a high risk level of COVID-19 transmission. The recommendations from the EOC are not mandates and will be in effect for at least seven days.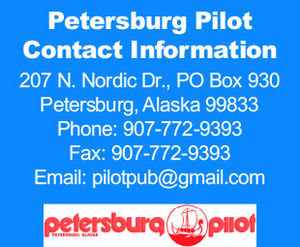 Among those who tested positive were a staff member at Rae C. Stedman Elementary School and two PMC employees.
Over the weekend, the elementary school notified students and staff who had come into close contact with the infected staff member, said Principal Heather Conn in an email to families. The elementary school is able to offer in person classes thanks to retired staff members and other volunteers who stepped up to fill vacant classroom aid positions. Conn said the school struggled finding substitutes to fill those positions.
However, in an email to parents Monday afternoon, Conn said the Petersburg School District will be switching to a red operation status on Tuesday and Wednesday, with the possibility of the red status extending to the rest of the week. Classes will continue Monday with in person learning, but classes on Tuesday and Wednesday will be switching to distance learning while the school district is at a red risk level, said Conn.
According to the community COVID-19 dashboard, PMC has also raised its risk level to red.
Two positive cases of COVID-19 were first identified on Friday within the same household, according to a joint press release. One of the household members had traveled within the last two weeks and the infection is thought to be travel related. Two more residents tested positive for the virus on Friday, though both individuals are currently outside of Petersburg.
On Saturday, the EOC identified five more positive cases of COVID-19, two of which were attributed to Friday's case count, according to a joint press release. The five positive cases are attributed predominantly to community spread. Four more cases were identified on Sunday.
All residents who tested positive are in isolation, and Public Health officials have begun contact tracing.