Guest Commentary: Help keep our plant operating
By Patrick Wilson, retiring OBI Seafoods Petersburg plant manager and Nik Wendel, current OBI Seafoods Petersburg plant manager
Petersburg Fisheries has been the cornerstone of the community since 1965 when the town pooled their resources and bought the processing plant that was about to go under. It was the partnership of members of the community and commercial fishermen that has helped keep our facility running over the past 55 years. Now under OBI Seafoods, we continue to keep this spirit as the foundation of our Petersburg operation.
We live and work in a community where commercial fishing is the mainstay of the local economy. Petersburg is ranked as the #25 fishing port in the U.S. by weight and the #24 port by value, with landings of over 35.3 million pounds of seafood worth over $44 million. Over 23% of Petersburg's population makes a living commercial fishing for sustainable wild, Alaska seafood.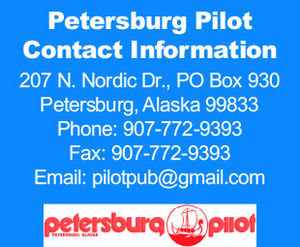 Processing this variety of seafood products takes a dedicated team, and we are proud to be the largest private sector employer in the community. At the peak of the season, we employ over 350 people and over 100 people during the shoulder seasons.
This year we have a 100% local workforce until the summer processing season. Their kids go to school with your kids, and your next-door neighbor delivers their fish to our dock.
This town has always looked out for each other and rallied when our community members are in need. Whether it's for a house fire or a long-term illness, Petersburg always supports our friends and neighbors.
As a community, we need to continue to support our local businesses and fishermen through COVID. Local small and large businesses have been facing unprecedented challenges over the past year, and they aren't out of the woods yet. Local businesses can't stay open if the owners or employees test positive or are identified as close contacts.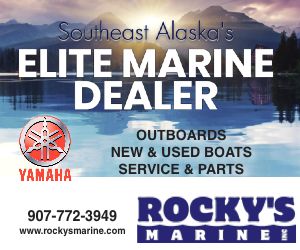 The recent outbreak and community spread is putting many businesses at risk, including OBI/Petersburg Fisheries. If there is an outbreak at the plant, we will be forced to shut down. This puts the health and safety of our employees at risk and results in an overwhelming increase in costs. Although the impacts to the company would be severe, the biggest impact will be to our employees and fishermen.
Just like in 2020, we continue to follow strict protocols and guidelines to prevent COVID from entering our facility, but we can't do it without your help. Taking precautions, wearing a mask, and keeping social circles small are the best ways to prevent the spread. Following all travel, testing and quarantine recommendations is one way to help prevent businesses from shutting down.
Help keep local businesses open by doing your part to follow state and local guidance for preventing community spread.
COVID has been one of the biggest challenges our community has ever faced. If Petersburg has proved anything, it's that no challenge will break this town.
Please join us in working to prevent further spread and help keep your local fishing and other businesses going strong. We can get through this together.
OBI Seafoods was formed in 2020 through a merger of the Alaska salmon and Gulf of Alaska groundfish operations of Ocean Beauty Seafoods and Icicle Seafoods, two of the oldest and most successful seafood companies in Alaska. The company operates 10 processing plants throughout the State of Alaska including Southeast, Prince William Sound, Cook Inlet, Kodiak, and Bristol Bay.
Data sources: https://www.ufafish.org/wp-content/uploads/2021/01/26.-Petersburg-2018-v1.0.pdf