Palmer Haakon Thomassen Sr., 79
Palmer Haakon Thomassen Sr., 79, of Petersburg, Alaska, passed away suddenly on July 19, 2021 from pneumonia due to COVID-19 in Anchorage, Alaska.
Palmer was born in Petersburg to Haakon Thomassen and Eleanor Stahl Thomassen on Aug. 31, 1941 and married Patty Thomassen on Oct. 27, 1961 in Petersburg.
He started fishing on his father's boat at the age of 14 and from there worked as a carpenter, logger, owned Little Toot Construction, the F/V Sabra Raean as a troller, and worked for the City of Petersburg, a true Jack-of-all trades.
In his retirement he traveled, owned a boat repair and washing company called PT Bottom Wash, and worked on the RB. He was so pleased with his last fishing job setting crab pots and was proud of himself for keeping up at his age.
He was preceded in death by Haakon and Eleanor Thomassen; brothers Steve and Theodore "Teddy" Thomassen; wife Patty Thomassen; son Ky Thomassen; and daughter Deaneen Lovise Thomassen.
He is survived by: his brother Frederick "Fred" Thomassen; children Sabra Johnson, Palmer Thomassen Jr., Raean King; grandchildren Shane Thomassen, Christa, William, and Alyssabeth Thomassen, Brittney Johnson, and Jul and Elke King.
Funeral services will be held at 8:30 am on Sat., Aug. 28, 2021 in Petersburg with Father Bill of Saint Catherine of Siena Catholic Church officiating. Burial will follow at Petersburg Memorial Cemetery. Internment will also include Patricia "Patty" Louise (Sather) Thomassen and Ky Michael Thomassen.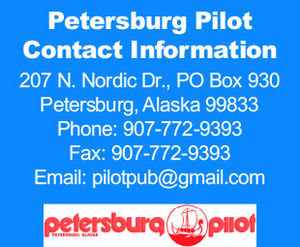 In lieu of flowers, the family requests you get your COVID vaccine if you haven't already.