Obituary
John Frank Bringhurst Jr., 75
John Frank Bringhurst Jr's. earthly journey concluded September 19, 2019, following an 11-month battle with brain cancer.
Born Nov. 5, 1943, in Ogden, Utah, John was the second of six children born to John Frank Bringhurst and Relda Gardner Bringhurst. Utah's abundant outdoor opportunities claimed much of John's youthful attention, as he grew up an avid hunter, angler, skier and tennis player while completing his secondary education at Davis High School in Layton.
A mission call to Germany for The Church of Jesus Christ of Latter-Day Saints temporarily interrupted John's collegiate career at Utah State University, but its resumption led to his meeting and marrying his eternal companion, Jeanne Taylor. Their marriage was solemnized in the Logan Temple in December 1968. John was inducted into the Army on his wedding day, after which the couple moved to Des Moines, Iowa, where John served as an induction officer and personnel psychologist during the Vietnam War.
With the completion of John's enlistment, he resumed his education at Northwestern University in Chicago. Upon graduation with a degree in healthcare administration, John was offered an administrative position at Valley Presbyterian Hospital in Van Nuys, Calif., where he and his growing family remained through several promotions and a move to Thousand Oaks.
The desire to raise their growing family in a less urban environment led the couple to Medford, Oregon in 1982, where John became Assistant Administrator at what was to become Asante Rogue Regional Medical Center. John's Medford stay was marked by a resumption of the outdoor activities he loved so well and an escalation of his professional duties.
John accepted a promotion to Associate Administrator in 1986, later became interim administrator for Southern Oregon Medical Center in Grants Pass, and in 1994 was tapped head administrator for what is now Asante Three Rivers Medical Center following the merger of the two Grants Pass hospitals.
John's volunteer work in Medford included stints on the Medford 549C School District board, the Crater Lake Council's Executive Board for the Boy Scouts of America, and the bishopric of the Medford First Ward of the Church of Jesus Christ of Latter-Day Saints.
He devoted his career to healthcare administration – much of that in Petersburg, Alaska but the roles he discharged most faithfully during his life were those of husband, father, grandfather, and lifelong follower of the gospel of Jesus Christ.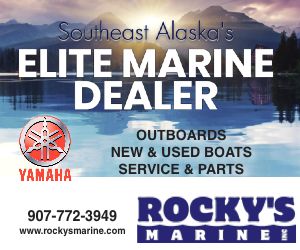 In 1998, John accepted a position as Administrator of the hospital in Petersburg discovering new professional adventures as well as the joys of hiking the Yukon's Chilkoot Trail, fishing for halibut, hunting for caribou and moose, kayaking, and whale-watching in the Frederick Sound near the family's home.
He was appointed to the Medicaid Rate Advisory Commission and served on the board of the Alaska State Hospital & Nursing Home Association and as President of the Alaska Hospital Association. In 2008, the AHA selected John as its representative to Washington D.C., where he was honored as Alaska's Grassroots Champion.
John also served as church Branch President and member of the Juneau Alaska Stake Presidency, volunteered on the local school board, and continued his lifelong participation with Rotary International. He and Jeanne returned to the Rogue Valley in the spring of 2014, leaving in November of that year to serve an 18-month mission together in Daejeon, South Korea. In 2016 they returned to Southern Oregon.
He was preceded in death by his parents and one grandchild.
John is survived by his wife, Jeanne; children John Christian (Mary), Jennifer Anne (Naoki), Jacquelin (Shane), Justin Taylor (Jennifer), Juliet Elizabeth (Wendell), Jeffrey Robert (Christina), Jordan Hale, and Jessica Jeanne (Will); 28 grandchildren; brothers Todd, Ron and Mark and sisters Karen and Kaylynn.
A private burial service will be held at Eagle Point National Cemetery on September 26 and a public memorial at the Church of Jesus Christ of Latter-Day Saints in Medford on September 28.