Questions on minimum wage, paid sick leave and campaign funding could be heading to Alaska voters
Proposed ballot measures would raise Alaska minimum wage, add mandatory paid sick leave, as well as limit campaign contributions and state spending on party candidate nominations.
The Alaska Division of Elections received the proposals last week.
One proposed ballot measure would make a series of changes to state labor laws. It would raise the hourly minimum wage — currently $10.85 — to $13 in July 2025, $14 in July 2026 and $15 in July 2027, and annually according to inflation after that. It would require employers with 15 or more employees to offer 56 hours — equal to seven days — of accrued paid sick leave. Smaller employers would have to offer 40 hours.
The measure would also bar employers from requiring workers to attend meetings on religious or political matters unrelated to their work.
Former state labor commissioner Ed Flanagan of Juneau, a primary sponsor of the measure, said the labor movement's "Fight for Fifteen" took off soon after he and others proposed the state's last large minimum wage increase, which voters passed in 2014. That effort increased Alaska's minimum wage to $9.75 in January 2016, and required annual increases after that.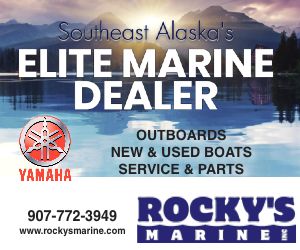 More than 20 states have higher minimums.
"I'm not saying we have to be the highest, but we sure as hell shouldn't be in the middle of the pack," Flanagan said.
He described the increase as "moderate," considering that inflation is already set to drive Alaska's minimum wage to well over $11 in 2024 and over $12 in 2025.
Alaska AFL-CIO labor federation President Joelle Hall supports the measure and said union members would work to get it on the ballot and approved by voters.
She said all three pieces of the bills set standards that all workers should expect.
Without paid sick leave, Hall said some sick workers have to ask themselves the question: "Do I not work today and make no money or do I go to work sick?"
Paid sick leave protects not only workers, she said, but everyone they come into contact with.
Another measure put forward this week would reinstitute campaign contribution limits. Alaska's previous limits were struck down for being too low. A ballot question submitted earlier this year was withdrawn after the Department of Law raised concerns about a provision that would limit candidates to raising no more than one-fourth of their contributions from out-of-state donors, according to Scott Kendall, a lawyer who worked on drafting both versions of the campaign contribution proposal. The new proposal doesn't include that provision.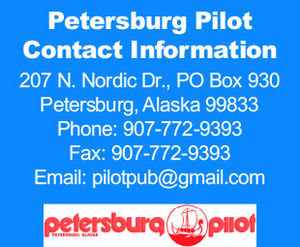 The measure would set a new series of limits to political candidates, parties and groups seeking to influence whether a candidate is elected. For example, contributions to individual candidates would be capped at $2,000 over a two-year election cycle, essentially twice as much as the $500 limit for each year under the old, invalidated law.
Bruce Botelho of Juneau, a former state attorney general, is among the primary sponsors of the measure.
"It roughly reflects the degree to which inflation has overtaken" the earlier limit, Botelho said.
He said voters have repeatedly supported concepts similar to those behind the measure, both by passing the earlier campaign finance limits and by passing Ballot Measure 2 in 2020, which included provisions to increase the transparency of campaign donations.
"I think the public has been most supportive of the idea that campaign expenditures be limited and that they be disclosable," Botelho said.
He also is a primary sponsor of the third measure submitted to the elections division this week. It would prohibit state money being spent for political parties to choose nominees, whether by a party primary or convention. The parties themselves would have to pay for this, like they already do for presidential primaries.
This bill wouldn't have an effect on the current election system, which includes a state-run primary open to candidates from all political parties, as well as independents. But another proposed ballot measure would repeal the current system, and if it's passed, parties would once again be able to choose how to pick their nominees.
Botelho noted that courts have found that political parties have the ability under the constitutionally guaranteed freedom of association to determine how to choose their nominees.
"But there's nothing that compels the state of Alaska to finance how those parties make their selection," Botelho said.
Lt. Gov. Nancy Dahlstrom will have until Sept. 3 to review the applications for the three measures and certify whether they meet state legal and constitutional requirements before organizers can start gathering signatures to place them on the ballot next year. All three initiative applications were submitted on Wednesday.
The three proposals come in addition to one that has already been certified, which would repeal the state's ranked choice and open primary election system. A fifth measure, to introduce term limits for legislators, was submitted in June and is being reviewed by Dahlstrom.
If Dahlstrom certifies the applications, organizers would need to get more than 26,705 signatures from registered voters spread across Alaska to place the measures on the ballot. They would appear on either the August 2024 primary or November 2024 general election ballots.
The Alaska Beacon is an independent, donor-funded news organization. Alaskabeacon.com.