To the Editor
Dear Petersburg To the Editor: About three years ago we decided to move our family back to Petersburg after both being away since graduating from...
Guest Editorial:
More people moved out of Alaska than moved in every year between 2015 and 2021. If not for a healthy birth rate, the state population would have...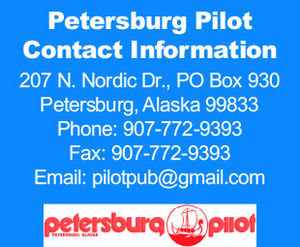 Obituary
Darlene Joy Candee, 90, of Lake Havasu City, Arizona passed away peacefully on November 13, 2022... Full story
Obituary: Thomas "Tom" McKeown Jr., 63
We are heartbroken to announce the death of Thomas "Tom" McKeown Jr., 63. Tom was born on March 22,... Full story
Police report
November 22 – An alarm activated at pump station #5. Water Wastewater (W/WW) was notified and responded. A warning was posted on a vehicle...