Obituary, Pilot founder Jamie Bryson, 81
Submitted Photo
Jamie Bryson, 81, died surrounded by his children and his wife Marjorie on August 8, 2016 at his home in Paonia, Colorado, after a long struggle with Parkinson's disease.
Jamie was born to Stuart James and Stella Elizabeth Bryson in San Francisco in 1935. He grew up in southern California, but Jamie traveled extensively and ultimately called Alaska home.
Shortly after graduating from La Jolla High School, Jamie married Linda Griffin. The young couple spent their early years together in southern California where their family grew to six children. Jamie worked for the San Diego Union and Evening Tribune, where he started as a copy boy and eventually became an editor.
Jamie and Linda moved from Escondido, California to Wrangell in 1970. The Brysons fell in love with the island and settled in as editors/owners of the Wrangell Sentinel. Soon, they opened a flight school, Alaska Flight Trails. Jamie was proud of the many students he taught to fly.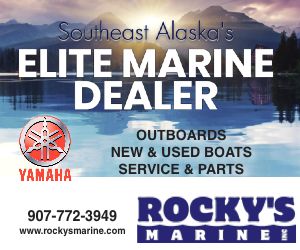 Their children, Elizabeth, Bridget, Mark, Belinda, Diana, and Heather, made Wrangell their home. Stuart, the youngest of the seven children, was born in Wrangell.
Tragically, Linda was killed in 1972. Jamie and Linda were returning to Wrangell from British Columbia when a mechanical failure sent their aircraft spiraling into the sea. Jamie was rescued from freezing waters by a passing ship.
With the support of the close-knit Wrangell community following the tragedy, Jamie continued to operate his flight school and the Sentinel. In 1974, Jamie married Wrangell school teacher Marjorie Rudisill. That same year, Jamie and Marjorie founded the Petersburg Pilot.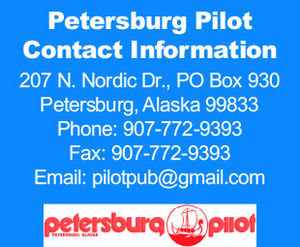 Jamie and his family had many adventures over the years. In the mid-1970s, they left Wrangell to operate a resort in San Carlos, Mexico, left to Jamie upon his father's death. The business sold in 1979, and Jamie had the opportunity to pursue his lifelong dream of sailing the world.
After spending more time in Wrangell, in 1983, Jamie, Marjorie and young Stuart embarked on what would become a five-year voyage around the world aboard their 30-foot sailboat. In 1988, Ave del Mar sailed into Wrangell harbor, flying the flags of the nations they had visited.
In addition to numerous articles and short stories, Jamie published two books. The first was "The War Canoe,'' a young adult novel about a Tlingit boy in Wrangell who discovers his proud heritage and sets out to build a traditional war canoe. The second book, "First Time Around,'' chronicles the details of the family's circumnavigation.
Jamie was also an avid bicyclist, logging tens of thousands of miles. His adventures included riding his bicycle across the United States. More often than not, he had a bicycle stowed in the back of an airplane or in the trunk of his car. Jamie also brought a bicycle on his sailing adventures, touring the roads of countries he visited.
Jamie spent time in many countries while traveling the world, but he considered Wrangell his home. Over their years, Jamie and Marjorie returned many times to Alaska to live and work. Jamie spent a number of years flying for air services in Wrangell and Juneau.
In the mid-90s he was ready for more sailing adventures. He embarked on solo travels aboard his sailboat, which included sailing around Cape Horn.
Ultimately, Parkinson's began to limit Jamie's mobility and freedom and he and Marjorie retired to their home in Paonia, Colorado. He traded his bike for a 3-wheeler, and in his final years, he found solace in poetry, music, the company of visiting family, friends and admirers, and the support of Marjorie's dedicated care.
Jamie will be missed by his friends and family for whom he left the gifts of love of travel, resilience to hardship, confidence of self, grit to survive with dignity, and an unapologetic curiosity of the world. He is survived by his seven children, his sister Diana McGraw, Marjorie, his wife of 42 years, 13 grandchildren and a great grandson.
His family will return to Wrangell in July of 2017 to celebrate his life.