Fishers harvesting abundant Bristol Bay sockeye could fill knowledge gaps about declining Chinook
In the Bristol Bay region, sockeye salmon runs have been booming while Chinook runs have dwindled. Now scientists are seeking to enlist fishing crews in the effort to find out why, as well as what can be done about the Chinook troubles.
A community-focused program called Skipper Science is asking for Bristol Bay fishermen working on the salmon-rich Nushagak River to record the prevalence, locations and conditions of Chinook salmon they encounter – and the places where they are not found.
The Nushagak project is a partnership between Skipper Science, the Bristol Bay Regional Seafood Development Association and the University of Washington's Alaska Salmon Program. As with other Skipper Science projects, the Nushagak Chinook mapping project involves a computer app through which fishing crew members can record observations by cellphone.
For Bristol Bay fishermen, the Chinook question is a matter of some urgency, even though they concentrate on sockeye. The dire condition of Chinook salmon, also called king salmon, could restrict harvests of Nushagak sockeyes, even though the latter are plentiful.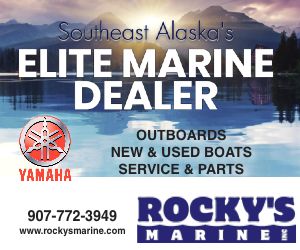 After analyzing the situation, which includes lost opportunities for harvests of plentiful sockeye, the Alaska Board of Fisheries in March approved a rule that establishes Chinook-protecting prerequisites for opening of any salmon fishing in the river.
"There's a lot at stake here in terms of the sockeye resource and what impact kings might have on it," said Andy Wink, executive director of the Bristol Bay Regional Seafood Development Association.
Aside from potentially lost economic opportunities worth millions of dollars, there is a possibility of over-escapement of sockeye, meaning too many fish crowding the spawning grounds, he said.
Chinook salmon have been on decline throughout their range, and there are some theories about why that is so.
Some experts believe there are widespread problems in the ocean. "The ocean is a big place, and a lot of things can happen there," Wink said.
He believes that one contributor is an increase in salmon-eating marine mammals, particularly orcas, which he said have moved northward in large numbers. "Sea lions and orcas in particular eat a lot of king salmon," he said.
Climate change in the ocean could be having myriad effects, scientists say, including a speed-up of Chinook metabolism that makes the fish mature earlier and return to spawning rivers in smaller size. University of Washington scientists have documented smaller Chinook salmon through their range.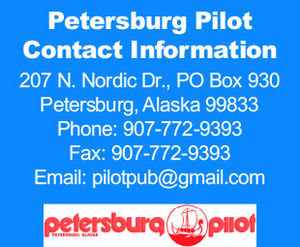 Warming of upriver areas could also have an effect. For example, there has been an uptick in the Yukon River of Ichthyophonus, a parasite that with infection rates in fish that are more prevalent in higher water temperatures. There has also been documentation of heat stress among salmon in the upper Yukon River and elsewhere. Biologists from the Alaska Department of Fish and Game, the U.S. Geological Survey and other agencies and organizations have been studying those and other potential salmon problems.
Skipper Science is a relatively new program, but it builds on some long traditions of direct observation by those closest to nature.
The program was established in 2021 as an outgrowth of the Indigenous Sentinels Network, based in the Bering Sea island community of St. Paul. There are now numerous communities, fishing organizations and state and federal agencies that are partners in the Skipper Science program.
The AlaskaBeacon.com is a donor-funded independent news organization in Alaska.